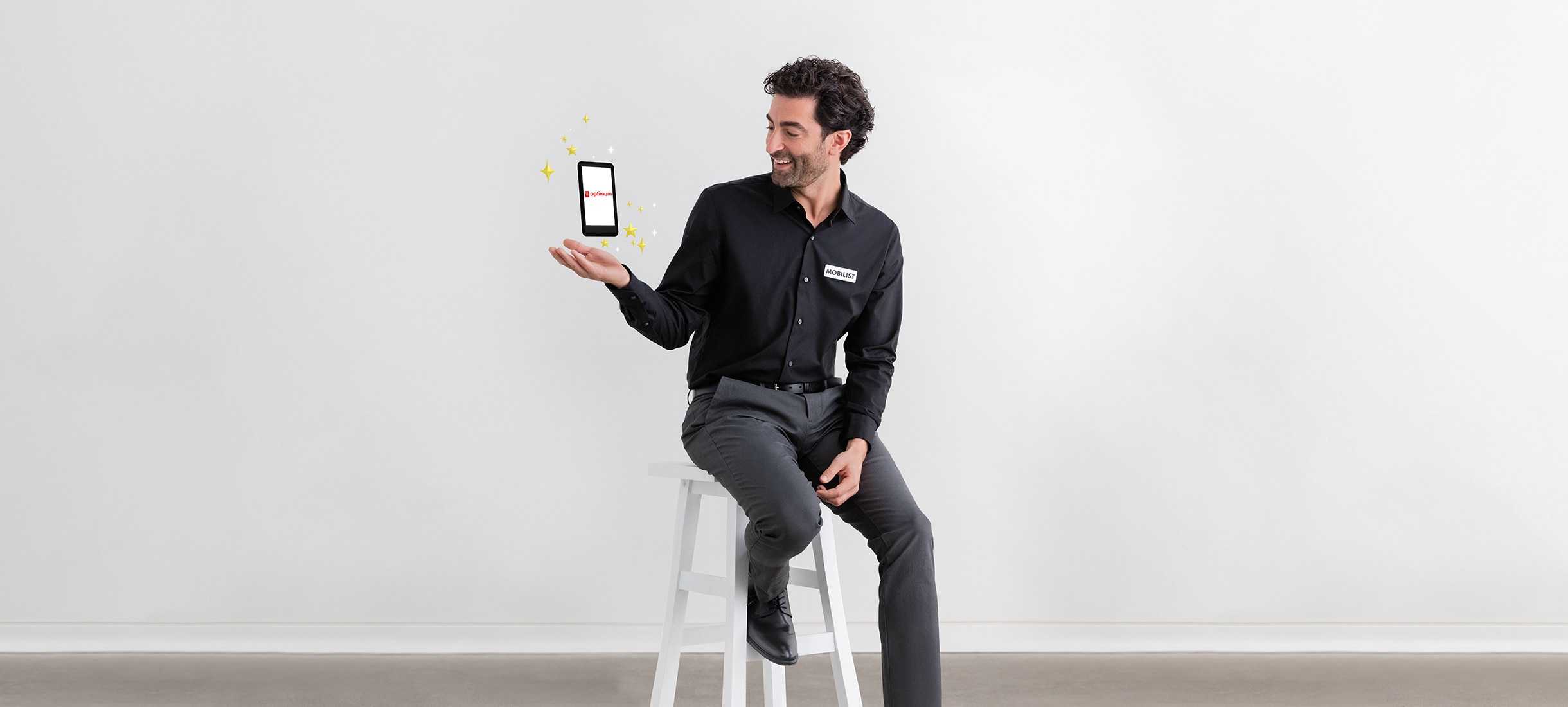 5 Ways Your Smartphone Is A Black Friday Game Changer
Black Friday shopping can be a seriously intense experience. If you're not careful, you'll end up spending a lot more money than you intended on sale items you don't really want. The good news? It's easy to stay organized and within your budget. The secret? Your smartphone. Follow these simple smartphone tips to make this Black Friday your most successful yet.
Sign up for newsletters
These are your quick Black Friday deal finders. Instead of wasting time the morning of Black Friday looking up who has the best sales, sign up ahead of time for emails from your favourite shops (like Joe Fresh!)—the news will filter right into your smartphone. Don't forget to check your promotions folder!
Create accounts at your favourite stores
Use your smartphone to create shopping accounts at the stores you like best. Or, download smartphone shopping apps, if your favourite stores have one. Of course, you could sign up on a computer, but having your password saved on your phone is key. You want to be able to login quickly on Black Friday and you may be out shopping!
Make a list
Decide what you're going to shop for on Black Friday ahead of time. Think about what you need and what you've had your eye on. Create a shopping list on your smartphone or make a visual list in a smartphone shopping app or social platform where you can bookmark images. Save photos of the items you plan on buying and pull up your list when you're out shopping in person.
Fill your cart
If you're only going to be shopping online, pre-shop at your favourite stores ahead of time. Fill your cart with items you love and need—and then leave them there. Because you've created an account, your cart will stay as is (unless the items sell out) until you're ready to buy. Sign in on Black Friday to see which items are on sale!
Set up your smartphone wallet
Want to pay quickly? When shopping in-store, setting up convenient payment methods may save you time. Set up the digital wallet or pay feature on your phone so you can pay by tap without even opening your wallet.
Happy shopping!
The above content is provided for your reference and interest only. It is intended only to provide a summary and general overview on matters of interest and is not a substitute for, and should not be construed as, the advice of an experienced professional. Loblaws Inc. or its affiliates do not guarantee the currency, accuracy, applicability or completeness of this content.