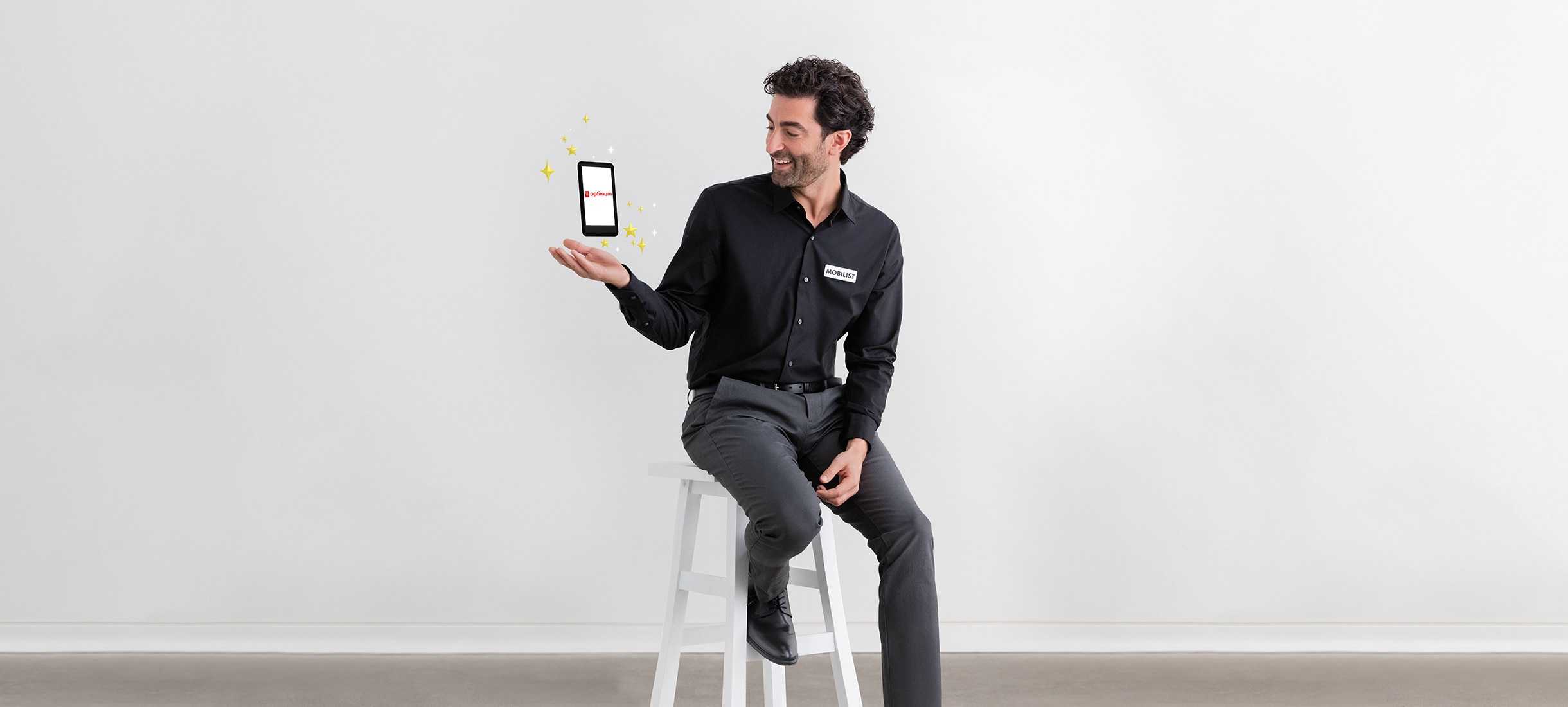 How To Earn PC Optimum Points When Buying A New Phone
Are you a PC Optimum redeemer or saver? No matter your points personality, we have good news for you. Not only can you find The Mobile ShopTM in select Loblaw banner stores , but you can also redeem your PC Optimum points on device  and accessory purchases, plus you can earn lots of PC Optimum points with select phones and plans. Convenient, right? As The Mobile ShopTM is a part of the Loblaws Inc. family, you can use your PC Optimum points card there just like you can at Shoppers Drug Mart, Joe Fresh® and Loblaw banner stores including  Valu-mart, Zehrs and Real Canadian Superstore®. Here's how earning PC Optimum points works for both spenders and savers.
For the Spender
Earn Points
Depending on the current offers and mobile carriers, you can earn PC Optimum points on the purchase of a new phone or accessory, on select phones and plans. Simply show your PC Optimum card at the time of purchase and you'll see your points balance rise. 
Spend Points
Spend those points  at any Loblaws store, participating grocer, Shoppers Drug Mart or Joe Fresh® store. Your new phone can actually buy you more stuff! 
For the Saver
Earn Points
Collect PC Optimum points at your favourite participating stores. Earn points on the purchase of beauty products, grooming products, first aid supplies, cold medication and more at Shoppers Drug Mart or take advantage of the personalized and in-store offers available at Loblaw banner stores, including Joe Fresh® and Real Canadian Superstore®. Then, as usual, save them up.
Spend Points
Take those PC Optimum points (isn't it fun when you earn points on purchases you're making anyway?) and use them towards the purchase of a new phone or phone accessory at The Mobile ShopTM. You can redeem up to 500,000 points per transaction.
Spender or saver, remember to turn on notifications for the PC Optimum app on your new phone. You'll get updates every time there's a new opportunity to earn points, getting you closer to more purchases—on phones or anything else your PC Optimum points get you!
The above content is provided for your reference and interest only. It is intended only to provide a summary and general overview on matters of interest and is not a substitute for, and should not be construed as, the advice of an experienced professional. Loblaws Inc. or its affiliates do not guarantee the currency, accuracy, applicability or completeness of this content.