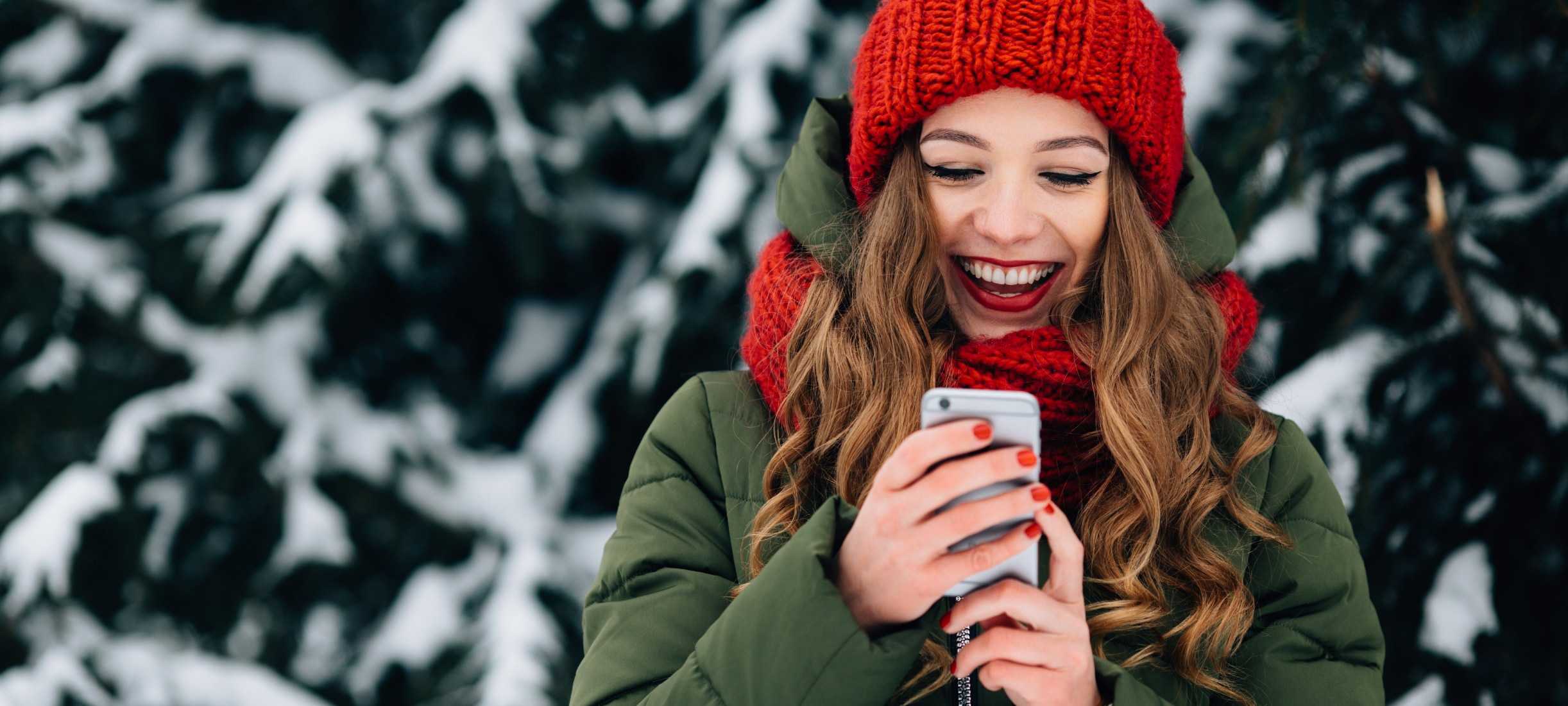 Beat The Winter Blues With Your Mobile
Frigid weather, fewer hours of daylight and less time spent outdoors can bring many people down. Cold season doldrums are real, but there are ways to beat the winter blues—and they can be easily found on your mobile device. Try these tips for making it through another long winter with a smile on your face.
Mindfulness on your mobile
One great way to beat the winter blues is by focusing on something that can help anytime you're feeling down—meditation and mindfulness. Exercises that encourage this state of being are a great way to improve your mental health and there are plenty of apps, both free and paid, to help you get started. Pick a time each day to unwind, relax and pay attention to the rhythm of your breath. You may feel more relaxed just thinking about it.
Songs that make you smile
Music may help improve mood and lower stress levels, so why not create a playlist you know will make you smile? Use a streaming service or load up your mobile with your favourite mp3s and listen your way to happiness.
Happy feet
Find a fitness app to track your movement throughout the day. Since exercise may help to relieve stress and improve sleep, activity is a key factor to staying positive during darker months. Set a goal and try to meet it each day. Whether you do a home workout you find on a video streaming app on your phone or bundle up and listen to a podcast on a winter walk, sweating just a little each day may help keep you happy.
Sleep science
Getting a good night's sleep can be a key to your feeling of wellbeing. And when you're feeling down, bored or stressed, it can be hard to fall into a deep slumber. Instead of becoming a night owl, use your mobile's native Bedtime settings (in the Clock app on both Android devices and iPhones) to set up bedtime reminders and wakeup alarms. Sticking to a regular sleep schedule may even improve your sleep long term.
Virtual party 
Seeing your friends' faces can certainly put a smile on yours. Organize a virtual party with your nearest and dearest via your phone's native video conferencing app or download one of many popular options. And make it regular. Add your virtual party to your calendar and remind your friends!
Sweet streams
While too much screen time may hinder your happiness, it's not a crime to cozy up with your smartphone and binge watch your favourite movies and shows. Mobile entertainment apps may provide an option to help you beat the winter blues. Make it even better by redeeming some of your PC OptimumTM points at a participating store to treat yourself to a few movie snacks. 
Apple, the Apple Logo, Apple Pay, iPhone and iPad are trademarks of Apple Inc., registered in the U.S. and other countries and regions. App Store is a service mark of Apple Inc.
Google and the Google logo are registered trademarks of Google LLC. Android is a trademark of Google LLC.