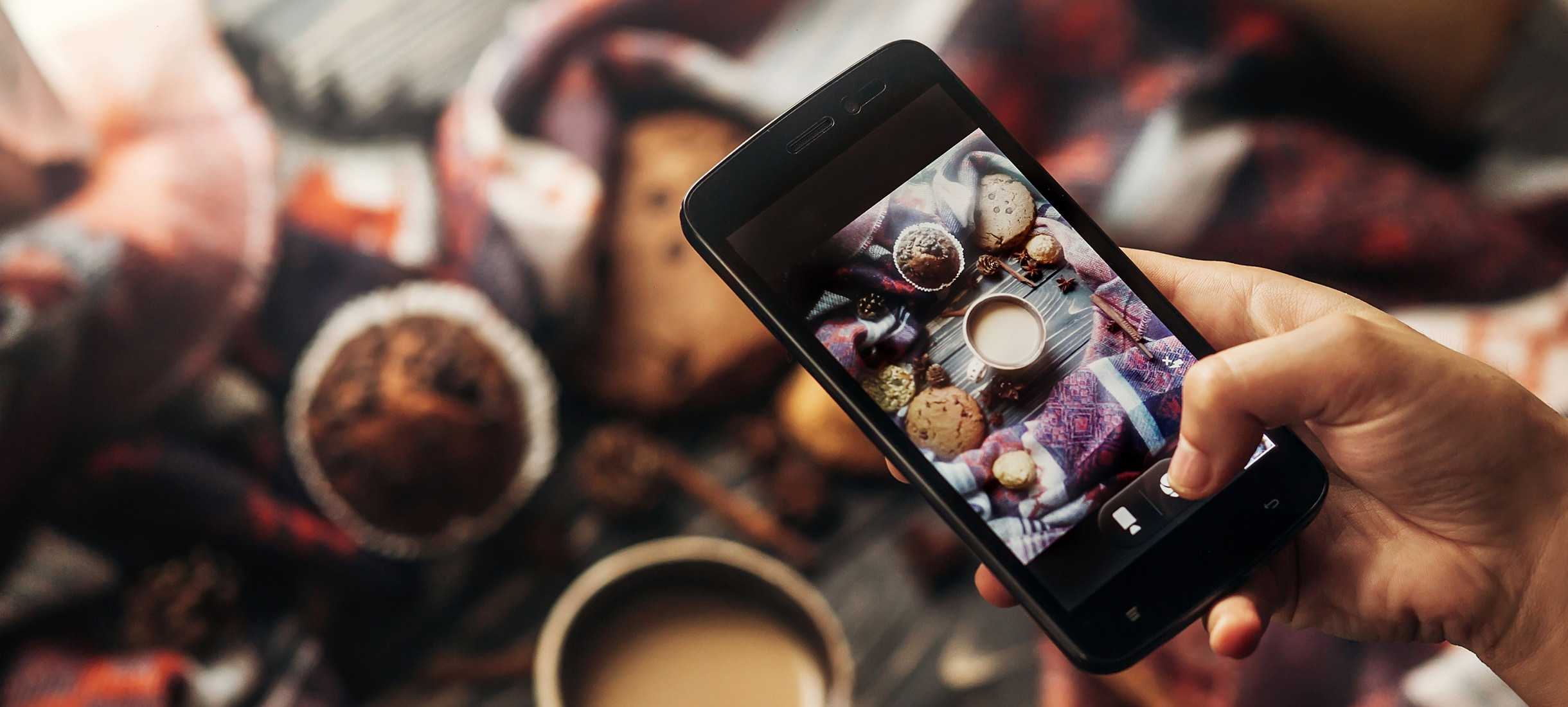 8 Smartphone Photography Tips For The Holidays
Lights, laughter, friends, family and feasts. The holiday season is full of moments you'll want to capture and remember. These smartphone photography tips will help you make memories you'll want to share and maybe even print!
Consider your lighting
Light is what makes a great photo and while smartphone cameras are getting better and better, they're still not great with low-light situations. So, while your holiday lights might look best in the dark, they won't photograph that way. Make sure the rooms you're photographing have lots of natural light. Open those curtains. In the evenings, turn on overhead lights and lamps. 
Capture twinkling lights
Now that you've let some light in, you're ready to photograph those twinkling lights and these smartphone camera tricks will help. Whether outdoor or indoor lights, they will photograph better with some additional light from other sources. Outdoor lights look best at sunset, when you can actually see the environment around them. The lights will still glow, but your background won't be black. When indoors, don't put your photo subjects in front of holiday lights. Have people stand beside them, for instance, and make sure their faces are illuminated from a different light source. A lamp or overhead light will do.
Skip the flash
The flash on smartphones tends to wash people out and make photos look unnatural. You can take better smartphone photos, especially during the holidays, by simply turning your flash off. Want to add soft light to the faces of your loved ones? Hold up an additional smartphone or tablet with a blank white screen near your subjects. It will give the glow you're looking for without the harshness of a flash.
Download a camera app
While the native camera app on your phone works just fine, you may find more advanced features on other apps in the app store. Take better smartphone photos with features like night settings for tricky dark photos, filters, stickers and editing capabilities.
Embrace live photos and gifs
Even if your smartphone's operating system doesn't offer live photos (photos that include a second of movement), there are apps that will let you capture short gifs. These modern photos are great for twinkling lights, big smiles and opening gifts. They're also super shareable online. Your friends and followers will love them.
Don't zoom
It's always tempting to use your phone's zoom to get closer to a subject, but you're actually better off taking the photo as close as you can get, then cropping later. When you zoom, you lose resolution, so the photo isn't as clear.
Choose a focus
You can decide where you want your smartphone to focus when taking holiday photos. Simply tap the face or subject you want as the centre of attention and your phone will automatically focus there.
Don't pose
While you're likely to take a few selfies and group photos this holiday season, your best memories may come from candid captures. Watch the action unfold around you and when you see great light or a lovely composition, quickly pull out your smartphone. The smiles, lights and love you may capture on screen may provide better results than forcing people to say "cheese."
The above content is provided for your reference and interest only. It is intended only to provide a summary and general overview on matters of interest and is not a substitute for, and should not be construed as, the advice of an experienced professional. Loblaws Inc. or its affiliates do not guarantee the currency, accuracy, applicability or completeness of this content.