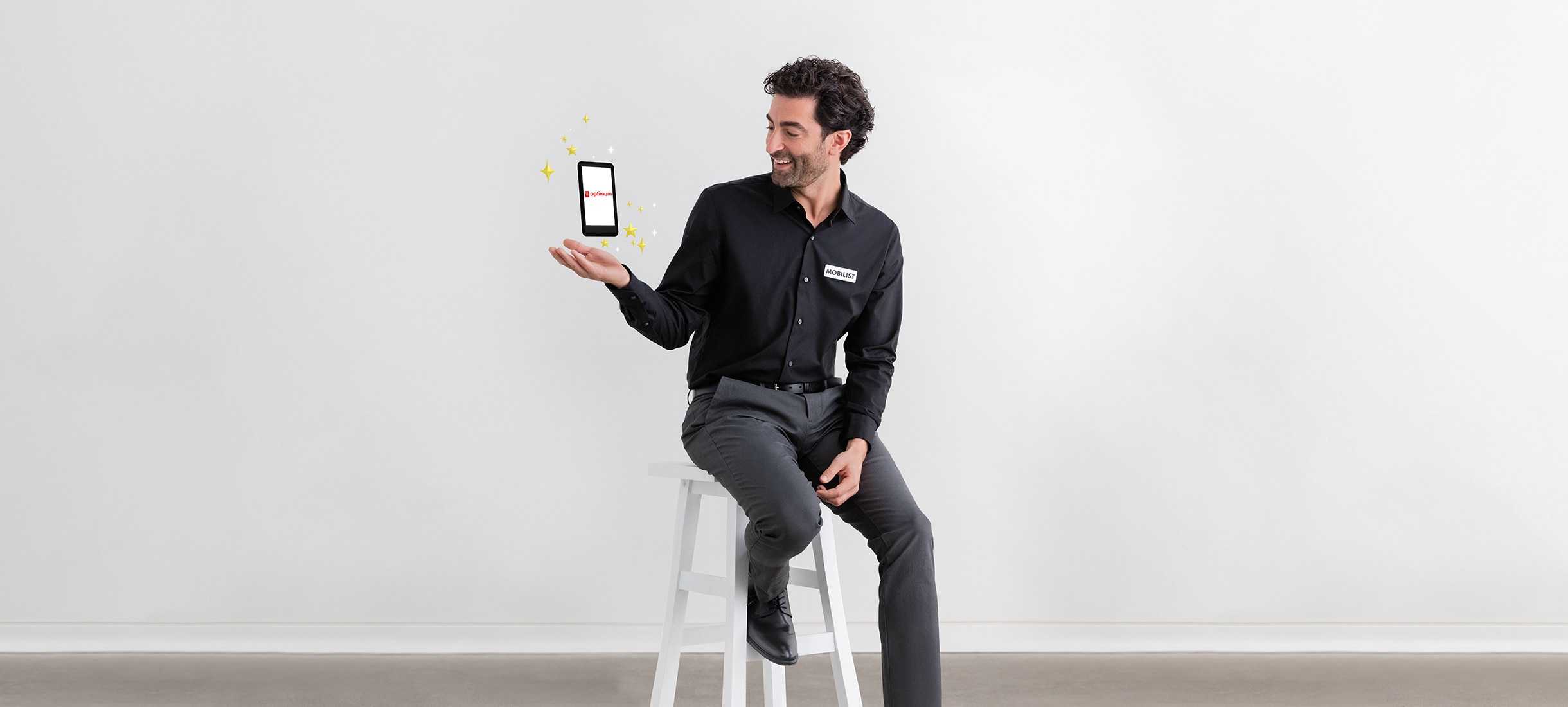 Find Your Mobile Match: Consult a virtual Mobilist™ and Reserve-a-Phone from Home
Online shopping may be convenient, but it doesn't always offer the same level of service as making an in-person purchase. The Mobile Shop™ is here to change all that by combining the convenience of not leaving your couch with the high-quality service you get from speaking to a Mobilist™ in-store. Now you can request a call with a virtual Mobilist for expert advice, order a cell phone online and then pop into The Mobile Shop™ location where you've arranged to pick up your new device. Ready to research your next mobile phone and shop from the comfort of home? Here's how:
Reach out
Have questions about finding the right phone or plan for you? Of course you do. You may not know which device will suit your needs or which plan makes the most sense for you. The good news? That's exactly what Mobilists do. It's literally their job. 
And now you don't even have to visit a store to get their expert advice. Simply submit your questions and you'll receive a call, text or email back from a Virtual Mobilist within 24 hours. You can choose the best time of the day for you and your preferred method of contact. The best news? You won't be getting advice from a bot: These are the same Mobilists and real people you find in-store, but now they're in your inbox or on your speaker phone. 
Tip: Make a quick list of the features you're looking for so you're ready with all the info you need when you chat with a Virtual Mobilist.
Reserve-a-phone
Once you've chatted with a Virtual Mobilist and picked the best device for you, you can reserve it easily online. Simply click on Phones, pick the one you want, then choose Reserve Now. A window will pop up asking for your closest store location and will let you know which nearby outlets carry that model.
Then, you choose a carrier and fill out your personal information. A Virtual Mobilist will contact you to coordinate pick-up, and your phone will stay on hold at the store you select for up to 48 hours. You get to choose the best time to pop in and pick it up, with no browsing, no worrying about availability—just a quick, hassle-free purchasing experience.
Tip: Call the store ahead of time to find out how busy it is to avoid any lineups!
Get started now by speaking with a Virtual Mobilist here.